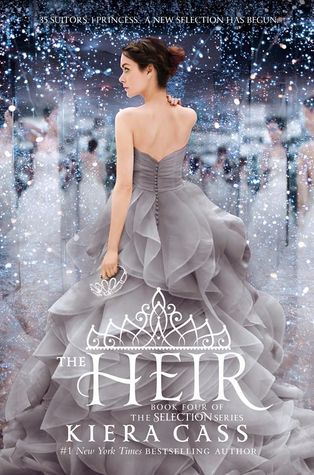 Synopsis
Princess Eadlyn has grown up hearing endless stories about how her mother and father met. Twenty years ago, America Singer entered the Selection and won the heart of Prince Maxon—and they lived happily ever after. Eadlyn has always found their fairy-tale story romantic, but she has no interest in trying to repeat it. If it were up to her, she'd put off marriage for as long as possible.
But a princess's life is never entirely her own, and Eadlyn can't escape her very own Selection—no matter how fervently she protests.
Eadlyn doesn't expect her story to end in romance. But as the competition begins, one entry may just capture Eadlyn's heart, showing her all the possibilities that lie in front of her . . . and proving that finding her own happily ever after isn't as impossible as she's always thought.
Review
WHY IS THIS BOOK HAPPENING? WHY DO I STILL LIKE IT?
This book left me in a tailspin. I really, really, didn't want to like these characters. Eadyln is SUCH a brat. But now I'm suddenly invested in her story.
I really wish that the end of Maxon and America's story would have meant a true happily ever after. I know that political conflict is necessary to make this book "important," but maybe I'd prefer a more shallow Bachelorette-type story.
I wish Eadyln had one true frontrunner, much like Maxon and America, but that's unfortunately not the case. I could totally see her end up with Kile (in fact, I think he's #1 right now), Henri, and even Erik(!). Personally, I'm partial to Hale—he seems to have everything going for him.
There are way more angsty moments than happy ones here, and I don't know how to feel about that. TONS of stuff got thrown at the end, and such a loaded cliffhanger ending was so annoying. I understand that it's necessary for the series to keep going, but anything past the third book is already TOO MUCH. I hate to say that I enjoyed it all the same.
Related Reading
The Selection (series) – Kiera Cass (although you COULD read this without reading the others first)
The Bachelorette
The Hunger Games – Suzanne Collins
Rating: 5/5