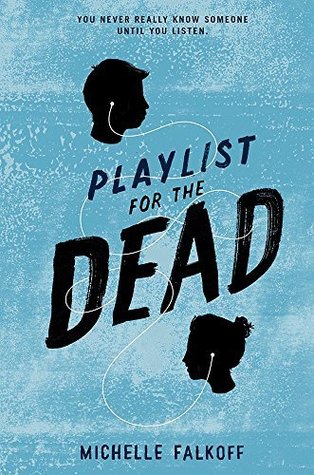 Synopsis
A teenage boy tries to understand his best friend's suicide by listening to the playlist of songs he left behind in this smart, voice-driven debut novel.
Here's what Sam knows: There was a party. There was a fight. The next morning, his best friend, Hayden, was dead. And all he left Sam was a playlist of songs, and a suicide note: For Sam—listen and you'll understand.
As he listens to song after song, Sam tries to face up to what happened the night Hayden killed himself. But it's only by taking out his earbuds and opening his eyes to the people around him that he will finally be able to piece together his best friend's story. And maybe have a chance to change his own.
Part mystery, part love story, and part coming-of-age tale in the vein of Stephen Chbosky's The Perks of Being a Wallflower and Tim Tharp's The Spectacular Now, Playlist for the Dead is an honest and gut-wrenching first novel about loss, rage, what it feels like to outgrow a friendship that's always defined you—and the struggle to redefine yourself. But above all, it's about finding hope when hope seems like the hardest thing to find.
Review
I enjoyed this book, particularly the ending. It made me appreciate my life more, and reflect more, and realize that each person has the power to change someone else's world.
Everyone was flawed and made tons of mistakes. Everyone (and no one) was at fault. I don't know whether I like Astrid or not. I definitely don't like Ryan, no matter what he has to say for himself. I like Hayden, Sam, Rachel, Jimmy, Eric, Jess, and pretty much everyone else.
The whole "Archmage_GED" thing freaked me OUT. Thankfully, the explanation for it made the absolute most sense in this situation. And some of the other truths made me feel let down. Michelle Falkoff managed to keep me surprised through all of this though, so kudos to her. Normally I figure out the big plot twist really fast, but this book was unpredictable in unexpected places.
Related Reading
Thirteen Reasons Why – Jay Asher
The Perks of Being a Wallflower – Stephen Chbosky
I Was Here – Gayle Forman
All the Bright Places – Jennifer Niven
Rating: 4/5